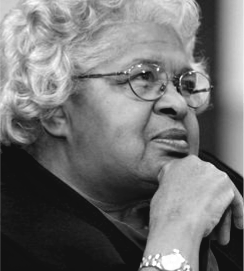 We the People of the United States, in Order to form a more perfect Union, establish Justice, insure domestic Tranquility, provide for the
common defense, promote the general Welfare, and secure the Blessings of Liberty to ourselves and our Posterity, do ordain and establish this Constitution for the United States of America. "The Pursuit of Liberty and Justice for All";
In Bethlehem we've been mindful of limited employment afforded Negroes/African Americans.  Today as the cry and the need for jobs has increased we searched for some local statistics locally.  The City of
Bethlehem has four (4) African American police officers and the BASD has forty-three African American (43) employees, thirteen (13) of which are school teachers, four (4) in administration and finally, one (1) secretary, School District.  The Sands has a limited number of African American employees as well.  As a Third Class City we should see better numbers for City of Bethlehem.  As the president of Bethlehem's NAACP Unit we recognize the injustices and inequities that continue to exist at many  levels; the establishment, state and city government, in our schools; traditional public and charter; employment and economics.
Education is the Civil Rights Issue in Bethlehem, therefore; through conversations much attention is brought to what happens to children after they enter the school system beginning in Kindergarten.  Remember, children have been protected by their parents for five years, in most cases, for them; suddenly the scene changes and they are left in the care of complete strangers.  Who helps the children as they transition?  Life for African American children is traumatic. It is reported that African American children are being targeted by third grade, particularly if they are not academically successful, it is believed they will become future inmates.  
As conversations with our educators developed regarding African American and minority children, change emerged in the BASD with the
Superintendent's Diversity Committee with a refocus on "excellence through equity."   As of this writing community leaders are joining with others in the greater conversation to ensure children will become inspired with a greater learning environment because .. we believe children ARE PEOPLE TOO! 
Just as we see the need for prison reform, we can see the need NOT TO HAVE POLICE IN SCHOOLS. The school administration should reprimand children and not have police on the scene in the school house. IT SENDS A TROUBLESOME MESSAGE.  How could this be any different when we have not defined whether the schools will punish our students or have police reconcile their behavior with filing initial charges. 
GUN CONTROL; the Second Amendment speaks of the rights of people to bear arms.  We bring to mind how guns of all types were instrumental in the mass murders of innocent children, men and women; the assassinations by persons who may have a mental disorder, racist or just having "an ax to grind."  The strains from these actions have brought much attention to law enforcement and police throughout the country.  Gun control is difficult to bring under control and has not helped to reduce the ongoing crime. Perhaps more emphasis should be directed toward individuals with mental health issues.  We support background checks for everyone including hunters who purchase guns for recreational use.  We also support closing the private sale loophole for long guns in Pennsylvania. 
POLICE/LAW ENFORCEMENT:  In Bethlehem while we have not seen or had our local police department use any of the actions reflective of the police and law enforcement in other cities we stand on guard to be ready for such actions. Chief Mark DiLuzio has been very open in discussing this subject.  Bethlehem has only four (4) African Americans currently serving on the force.  In our conversations we speak of how to increase the number of African Americans to the Bethlehem Police Force. President Obama instituted a program "My Brother's Keeper"; we have yet to see the program instituted in Bethlehem.  Why not???
As African American males continue to be assassinated and incarcerated in large numbers the possibility that if this rate incarceration persists we will see Genocide for the African American race.  Check the numbers of UNARMED YOUNG BLACK MEN AND WOMEN KILLED throughout the country in 2014-2015; TRAYVON MARTIN, MICHAEL BROWN, ERIC
GARNER, DONTRAE HAMILTON, SANDRA BLAND, JOHN CRAWFORD, EZELL FORD, DANTE PARKER, TANISHA ANDERSON, AKAI GUALEY, TAMIR RICE, RUMAIN BRISBON, JERAIM REID, TONY ROBINSON, PHILIP WHITE, ERIC HARRIS, WALTER SCOTT AND FREDDIE GRAY.  As we began to feel the sting of the country's racial and the police and law enforcement actions in other cities and in sympathy with families and holding back protests of violent nature, in response to the calls from residents the Bethlehem NAACP held public candlelight and prayer vigils (City of Bethlehem gardens and St. John A.M.E. Zion Church.) 
In response the "TRUST" issue the NAACP organized forums to address issues of race, the actions of law enforcement and the shootings occurring nationally.  Conversation with our community leaders were held to gain understanding about the causes for ongoing problems throughout the country began.  We engaged with Mayor Robert Donchez, Dr. Joseph Roy, our BASD Superintendent of Schools, District Attorney John Morganelli, Mark DiLuzio, Bethlehem's Chief of Police, the Fire Chief, Randi Blauth, of the AAUW, Rev. Melvin Tatem from the African American Clergy, Lehigh University's Africana Professor, James Peterson, Stephanie Hnatiw, YWCA to discuss the issues facing African Americans in the various cities cited.
Police brutality throughout the country has escalated along with extensive criminal activity; to include Black on Black crime. Police brutality has spiked violent protests, created a "BLACK LIVES MATTER MOVEMENT" which has picked up momentum as we; the African American people seek to obtain our human dignity and civil rights.
With so much at stake for us as a people let me remind you that voting is of the utmost importance even as candidates "fight" for the African American vote. 
Tuesday, April 26th is PRIMARY ELECTION DAY.  While the NAACP members are non partisan we remind each of you to remember to VOTE.  THIS IS A CRUCIAL YEAR!  We demand a democracy that works for all of us; where we have an equal voice and elected officials will be held accountable to the people and the public interest; support the Voting Rights Act hold our elected officials accountable.  We call on you to join activists in Washington, DC April 16-18th as we join President Brooks, the AFL-CIO to SEIU, CWA to public citizen seeking to protect the vote, the integrity of the vote and GET OUT THE VOTE.  On the 18th of April we will target actions at the "Congress of Conscience", meeting with elected officials and their staff in support of legislation to fully restore the protections of the
VOTING RIGHTS ACT.  REMEMBER: Every vote is needed! 
REGISTER TODAY!
Esther M. Lee, President Bethlehem NAACP