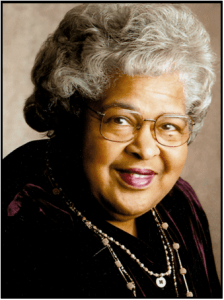 President's Message
Greetings!  The N.A.A.C.P. organized in 1909, just completed 100 years in the struggle.  The need for an N.A.A.C.P. is needed more now than ever.  We commend those who are members of this great organization and those who continue to renew their memberships.   For your convenience we are enclosing a membership form in this booklet.  As of this writing there are several issues that I must convey.
Black History: The N.A.A.C.P. continually asks why Negroes/African Americans are not included in the text books of history.  Locally, we met with district curriculum personnel in this regard.  I can report to you that a degree of progress is being met but State Education Officials still elude the incorporation of material in a single text book.  Discussions continue.
In addition, the Pennsylvania legislative body voted for the The Keystone Exams, which as currently written will have a negative effect on the future of at risk and African American students.  The very practical issues are not included in the tests.  As reported, the N.A.A.C.P. committee upon investigation/discussion found that 1/3% of the test is counted toward the final grade. This test does not speak to students taking an oral test as opposed to a written one.  We discussed student assessment and asked how do teachers assess their students?
Universal opinion: teachers teach for the tests.  Bottom line, school districts can enforce these exams to their "fit"… we encourage Bethlehem to administer the exams in a way which will be most effective to the future of all our students.  We should hold our State and Local representatives accountable.  More pressure must be administered.
The Dr. Martin Luther King Jr. Holiday
Our educational facilities do not honor the Dr. King Holiday.  The Bethlehem N.A.A.C.P. continues to protest the Bethlehem Area School District Administrative offices in January since the (principals and secretaries) continue to dishonor Dr. King by not closing their doors.
The BASD Board of Directors, the BASD negotiator and union representatives should seek to 'bite the bullet' and honor the day; it is a NATIONAL HOLIDAY.  We've learned that Moravian College and Lehigh University do not honor the Dr. King Holiday as well.  These institutions need to know that sponsoring programs during the week of the holiday does not qualify and as reported by one unit it is not another "free day".
Prejudice continues to prevail in the Lehigh Valley.  Crime is reported to be reduced but prejudice reigns.  Our local NAACP will begin to create report cards for local schools, colleges and businesses.  Too many persons continue to report issues in workplaces. We must stay "on watch" to ward off the continual acts of prejudice and hate.  What we know is that laws in themselves will not, have not, changed the hearts of mankind.  I had hoped that our communities would be farther along than they are in combating social, economic and political ills.  Our local officials no longer have time to contact us or attend our functions.  If they do … it's in and out!!!
Unemployment reported among African Americans is higher than that of whites and Latinos.
President Barack Obama
The United States of America elected an African American man as our president. Daily there are many issues that come to his attention.  Americans expect miracles … under the previous President, George W. Bush, we never heard the overtones that we hear now …  groaning
"he is far too busy," "takes on too many issues," then the Nobel Peace Prize, some Americans said he did nothing … and on and on.  The on-going statement is that people expected prejudice to disappear… not so.  Never have I in my lifetime seen so much open discontent and protesting by whites about a president.
Don't give up … we must keep on persevering… there are still many miles to go before we sleep.
Sincerely,
Esther M. Lee